9 months ago
Give credit.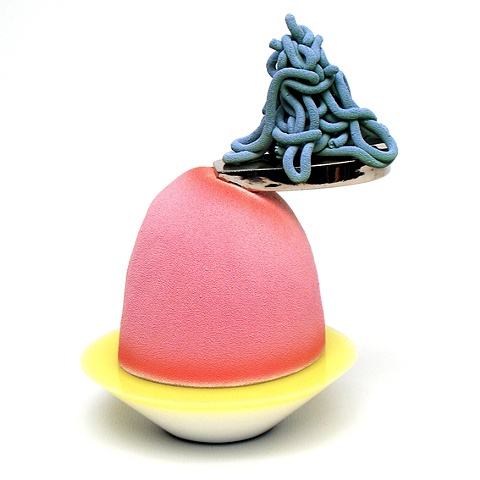 2011
white earthenware, underglaze, glaze,
silver luster, paint, plexiglass, mixed media
Hiya Tumblr Neighbors and Friends,
I LOVE the fact that my work has been getting reblogged so much over the past 6 months. It means that more people get to see what I'm up to, and it helps me get the word out about the things I love. Feel free to repost your heart out.
However, PLEASE don't strip my name, titles, and info from the image when you repost it to your own blog. I have been seeing a lot of orphaned, info-stripped images of my work lately. I work my BUTT OFF in the studio, sometimes for 9 or more months on a single piece. All active working artists work their butts off, often at the cost of health, love, family, and a living wage. We at least deserve the respect of being named when you post our stuff on your blog. I would rather not be posted on your blog at all than have you use my image without a link back to either this blog, my website, my twitter handle, my facebook page, or at the very least, my name. I've made it easy. Pick one and include a link to it. I've already done it for you if you are reposting from the Bandipur Blarg!
I do my best to make sure that images of people's personal work are sourced and credited to their name and/or website. I only ask that you do the same.
Thanksies,
-Bandipur (Nathan Prouty)